Description
About the Album
Paul Chet and The Whiskey Chickens was formed through a string of serendipitous events. Paul Chet opened for Aaron Watson in 2013 and needed a fiddler on stage with him. From that collaboration, they have gathered some of the best musicians on the front range of Colorado to create a truly top-shelf country band. The Whiskey Chickens perform throughout Northern Colorado and Wyoming regularly selling out the house. Chet's voice and Wickam's arrangements combine to create a fresh signature sound that pleases ears of all types. The songs chosen for this album represent audience favorites over the past 5 years of performing.
Listen to Tracks
1. Rocky Mountain High (John Denver) – Upbeat, Folk Friendly
Paul: I am  a native to beloved Colorado and a lifetime John Denver fan and most joyful covering this tune with all of my heart and soul. So grateful for all of John's music which I feel he blessed with such authenticity and heartfelt delivery of every arrangement he created! Vi: Rocky Mountain High is truly a classic Colorado song. It captures the spirit and joy of what it is to be a Coloradoan.
  2. Cadillac Cowboy (Chuck Pyle) – Funky Country
Paul: I was first inspired to sing my version of Cadillac Cowboy when I heard one of Colorado's finest Ms. Lannie Garrett deliver her interpretation at hallowed Mishawaka in Northern Colorado which was a gig I will never forget.I was opening for Lannie aka Patsy Decline and The Rockers and loved her final  cover tune of the evening Cadillac Cowboy!
  3. South of Sober (Presley Tucker) – Country
Paul: South of Sober is very personal to me as it feels like such a classic country tune and was penned by a dear soul sister, my friend Ms. Presley Tucker of Reverie Lane! Grateful she shared this with our band!! Vi: This beautiful melody is fresh and the lyrics are as country as you will ever find. It has the spirit of a true country and western hit.
  4. Mr. Bojangles (Jerry Jeff Walker) – Folk Friendly
Paul: First time I remember hearing Mr Bojangles was in the late 1980's by a dear and local Fort Collins artist named Shirley Carter and she was magic! I knew I wanted to cover this tune!
Vi: I grew up listening to the Nitty Gritty Dirt Band playing this song. It has long been one of my favorites.
  5. Bleed Red (Tommy Lee James & Andrew Dorff) – Ballad, Folk Friendly, Social Message
Paul: Ronnie Dunn knocked it out of the park with the most beautiful Bleed Red, which stopped me in my tracks first I heard it on country radio and I knew at this precious time on the planet we needed this song in our band!
Vi: This song encapsulates a message that our society desperately needs to hear right now. We all make mistakes, AND we are all in this together.
  6. The Devil Went Down to Georgia, featuring Jim Abraham (Charlie Daniels) – Country Fiddle Jam
Paul: Ain't nothing like this tune!  With Vi Wickam's arrangement coupled with sir Jim, our bassist pipes croonin' we bring em' to their feet and the dance floor stomping every time!!
Vi: As much as some fiddlers complain about this tune, I always have fun rocking out on it. Jim really nails the vocals on it.
  7. Someone Like You (Adele & Dan Wilson) – Ballad
Paul: The lovely Christina Gressianu inspired me to try my hand at the most famous and beautiful Adele piece and I am sure glad we did it!!
Vi: This was the first tune that I arranged with Paul, at the suggestion of my wife (Christina Gressianu). The country feel creates a great counterpoint to this beautiful melody.
  8. Rodeo Rider (Monty Eldon) – Classic Country Fun
Paul: I love this classic rodeo story written by Mr. Monty Eldon and have since the first he played it for me on his guitar in Fort Collins,CO.What a blessing to our band to fill up the dance floor whilst everyone is singing along to Monty's tune which we have definitely made our own!
Vi: Our audiences were singing along with the chorus on this tune the first time we played it out in public. You will be singing along too!
  9. Somebody Call the Doctor (Vi Wickam & Franklin Taggart) – Country Blues Party Jam
Paul: All thanks to Vi Wickam and Franklin Taggart for writing this gem Somebody call the Doctor! This song definitely stretched my vocal style and I absolutely love the tune and my band mates that wrote and created it!
Vi: I woke up early in the morning in a dream with this melody in my head. In my dream, we were playing this song in front of a stadium full of screaming fans. I sang it into the voice recorder on my phone, and sent it to Franklin. He helped me come up with the rest of the lyrics, and finish out the structure of it. It has everything a country song could want: Whiskey, Jesus, my gal who left me, my dog, my pickup truck, a smokin' gun, and a new lady. What more could you ask for?
  10. Tennessee Line (Chris Daughtry & Brian Craddock) – Ballad
Paul:Nashville, Tennessee has been our second home the past ten years and this song, Tennessee Line takes me right there everytime we play it!  Bless Daughtry for such a great song of courage!
Vi: This country ballad has a great story to tell, and just a little bit of rock and roll flair.
  11. I've Got a Name (Charles Fox & Norman Gimbel) – Made famous by Jim Croce, Folk Friendly
Paul:I grew up singing along with Jim Croce tunes as they always hit me with positive energy and take me back to a dear place in my musical journey!
Vi: Jim Croce was one of my Grandma's favorite singers, and I think of her when we sing this song.
  12. Outlaws and Inlaws (David Wiatrolik) – Country Swing, Funny Clever, Folk Friendly
Paul:David Wyatrolik wrote this clever tune that after 19  years of marriage I can certainly relate to 100 percent!! Thanks to Vi Wickam and the Whiskey Chickens for making this song into such a fun arrangement to deliver to the other married folk!
Vi: Every married person can appreciate the message of this clever swing tune. If you listen closely, you will hear my dad's tenor banjo playing!
  13. Sweet Southern Comfort (Rodney Clawson & Brad Crisler) – Folk Friendly
Paul:Sweet Southern Comfort is a tune to me that is just that, sweet southern comfort and always makes my own skin pop up when we jam it!
  14. Takin' Pills (Miranda Lambert, Angaleena Presley, & Ashley Monroe) – Gritty Country Blues
Paul:Pistol Annies made me grin from the inside out first I heard their Takin' Pills! I relate to this tune with a smile on my face every time from both my band experience and my personal journey with my addictions!
Vi: This gritty, blues tells a story that so many musicians can relate to.
  15. Much Too Young (To Feel This Damn Old) (Garth Brooks & Randy Taylor) – Ballad, Cowboy
Paul:Started singing Garth Brooks, Much to young when I was very young at 21 years old. Much to young is the first song I remember sitting in on in Nashville moons ago and the lyrics feel more pertinent with every passing year of my life. Vi: This is one of my favorite country songs, and is much more meaningful to me now than it was when I was a teen.
  16. This Little Light of Mine (Traditional) – Gospel Jam Paul:Besides the fact I grew up a disciplined Baptist boy that was  programmed at an early age to sing this tune it as well reminds me to always let my light shine, always! Lastly, this tune sure does showcase the most incredible souls I have been so very blessed to make music with as we leave it at the end of every show we preform!
Vi: Everybody gets to take a ride on this crazy gospel calliope!
Videos
Brief Bios
Paul Chet
 – Paul Chet has been performing for the past 20 years professionally along the Front Range of his home state Colorado. Known for his powerful and versatile vocals in all areas of country music he continues to record in both Fort Collins,Colorado and Nashville,Tennessee.
Vi Wickam
 – Based in Loveland, Colorado, Vi Wickam is a champion fiddler and inspired performer who brings his full energy to every performance. He is a champion of music's power to improve and enrich our lives in tangible ways, and infuses that goal into every project and performance. Drawing from styles such as bluegrass, jazz, rock, old-time fiddle, and classical music, Vi regularly performs as both a solo artist and as a member of several prominent groups, including
Vi Wickam and The Band, Paul Chet and the Whiskey Chickens
, and
Fiddle Whamdiddle, whose 2014 and 2016 albums were on the Grammy Ballot
. Vi's most recent release,
Armadillo On a Hot Tin Roof
spent 5 months in the Folk DJ top 40, peaking at #4 in April of 2018.
Jim Abraham
 – Jim Abraham's funky electric bass gives a fresh feeling to the sound. A diverse player, he has recorded multiple projects including the styles of funk, jazz, R&B, celtic, Christian rock, bluegrass and folk.  His current projects include the Vi Wickam Band, Paul Chet and the Whiskey Chickens, Lalla Rookh, and Meadowlark Jivin.
Bob Montgomery
 –  Bob played his first jazz gig with his dad at the age of 14. Bob spends most of his time juggling the seven or eight bands. Besides playing piano with the whiskey chickens, he plays piano, accordion, bass, and middle-eastern drums in a number of other prominent Northern Colorado groups.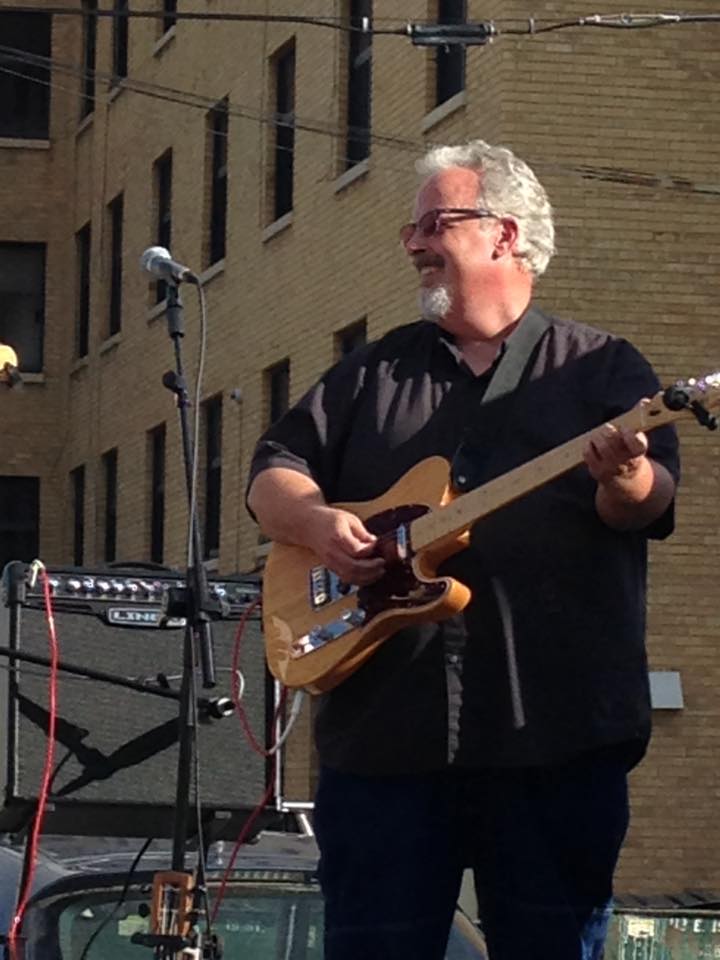 Franklin Taggart
 – Franklin is well known throughout Colorado and Wyoming as a singer, songwriter, and guitarist. Franklin covers the electric and acoustic guitars for the Whiskey Chickens, and frequently adds harmonies.
Hugh Castor
 – Hugh's diverse music experiences have ranged from playing in an orchestra backing Ray Charles to marching in a samba band in Mardi Gras.  For the last 10 years he has performed with Fale, a West African drum and dance ensemble in addition to playing drum kit in a variety of groups.
Credits
Featuring:
Paul Chet (Lead Vocalist)
Vi Wickam (Vocals, Fiddle)
Jim Abraham (Bass, Vocals)
Bob Montgomery (Piano)
Franklin Taggart (Guitar, Vocals)
Hugh Castor (Drums, Percussion)
Guest Artists: 
Phil Broste (Pedal Steel) – 3
Vi S. Wickam (Tenor Banjo) – 12
Produced by: Vi Wickam, Co-Produced by Paul Chet
Photography and Album Art: Christina Gressianu
Recorded at:
Recording Engineers:
Darren Radach, Stout Studios – Fort Collins, CO
Mixing Engineer:
Darren Radach, Stout Studios – Fort Collins, CO
Mastering Engineer: