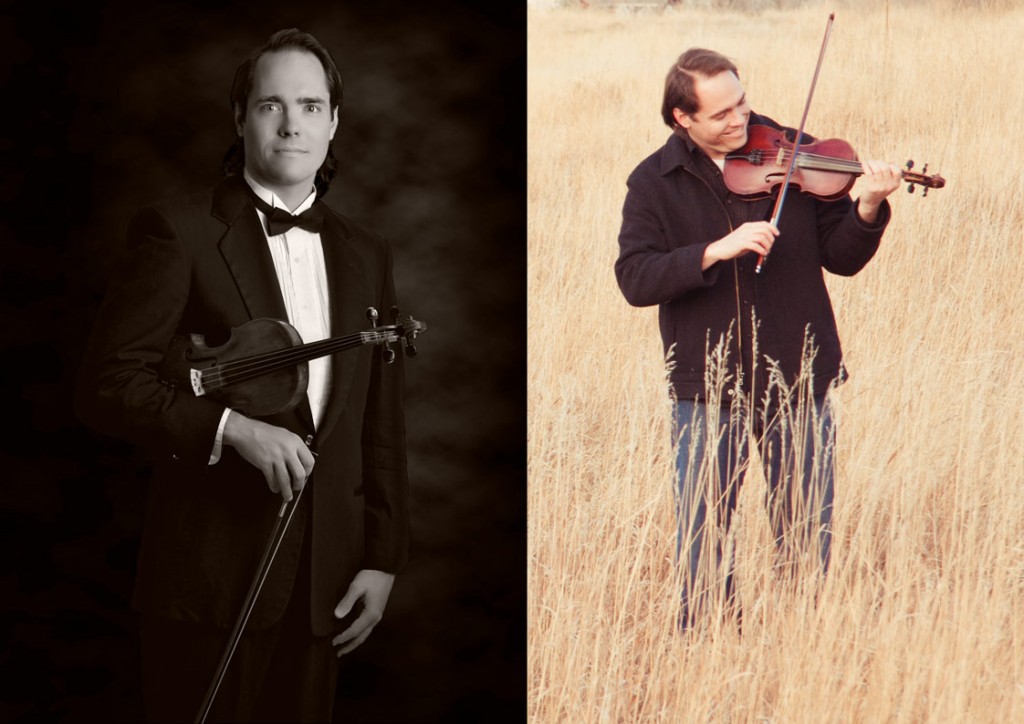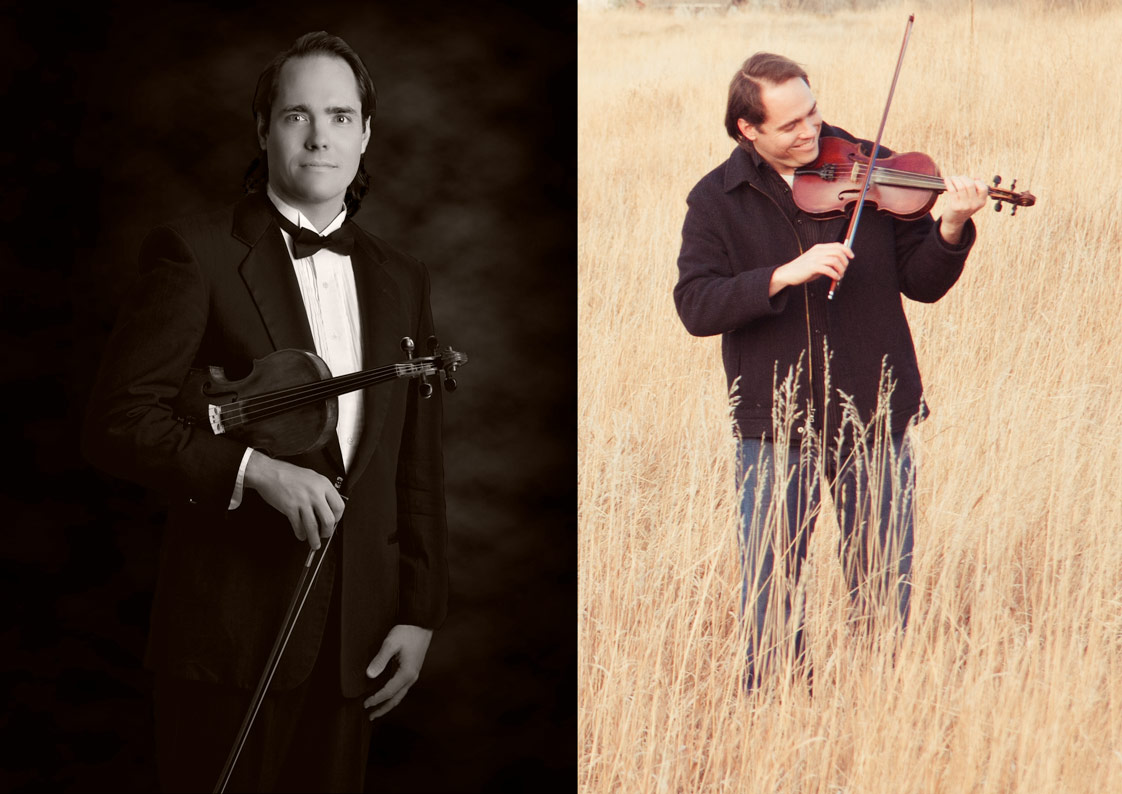 Vi Wickam – often known as Vi the Fiddler – is a champion fiddler and inspired performer who brings a piece of himself to every performance. Drawing from styles such as bluegrass, jazz, rock, old-time fiddle, and classical music, Vi regularly performs as both a solo artist and as a member of several prominent groups. "Some people say you can tell a lot about the sound of someone's music by the expression on his face," says popular fiddler Megan Lynch. "You know that smile you see on Vi's face every time you run into him? You can hear it in every song."
In 2014, Vi released his "Fiddle Tune a Day" project, a compilation of 366 fiddle tunes that were recorded in 2012 and released together in digital audio format. His most recent studio album, Old School Old Time, recorded with dulcimer player Steve Eulberg, was on the 1st Grammy Ballot in 4 categories. Outside his recording endeavors, Vi maintains an active live performing schedule, including recent performances at the Walnut Valley Festival in Winfield, KS.
Born in 1976 and currently based in Fort Collins, Colorado, Vi comes from a long line of musicians dating back to his great-grandfather, Joseph Wickam, who was a professional violinist, published composer, and music teacher, and great-great-great-uncle George R. Poulton, who wrote the music to Aura Lea, the melodic basis for Elvis's Love Me Tender. From 1985-1995, Vi performed regularly with his brothers, father, and grandfather as The Wickam Family Band. Among other engagements, this group performed from 1992-1995 on Blinky's Fun Club, an iconic children's TV show recorded at KWGN Denver that ran for 40 years and over 10,000 episodes.
Vi is a four time Colorado State Fiddling Champion, and has been a finalist four times at the Grand Masters' Fiddler Championship. He is in demand nationally as a fiddle contest judge, and judged the National Old Time Fiddler's Contest in 2012. He also directed the Indiana State Fiddle Contest from 2006-2009. He currently performs with several groups, including Vi Wickam and The Band, a band featuring a mixture of Americana, Old Time, and Popular tunes; Fiddle Whamdiddle with dulcimer player Steve Eulberg; Capo Zero, a group specializing in bluegrass music; and the Whiskey Chickens, a group specializing in country and Americana music. Beyond his performing, Vi is also an accomplished teacher. He teaches regularly at workshops and camps around the US, and is one of the founders of myTalentForge.com, an online music school.
Vi is a board member of both the Colorado Old Time Fiddler's Association and Project Youth and Chamber Music. He is also a member of Phi Mu Alpha Sinfonia Fraternity, the world's oldest and largest men's music fraternity.